White Dog Planation is unfortunately no longer available, please view these other comparable homes currently on the market.
All weddings and events will be continue through sale!
Available for $1,195,000
Offered By:
John D Stehmeyer Realtor Broker
PRO PLAYERS REALTY USA
2732 Capital Circle Northeast
Tallahassee, FL 32308
Phone: 850-545-4663
E-mail: [email protected]
White Dog Plantation is a gorgeous retreat comprising 8 buildings on over 47 acres, a large spring, hiking trails, a ravine, gardens and a 4-acre dog park.  The property is just 16 miles from Interstate 10 and Tallahassee, Florida's capital city and 3 miles from the quaint, historic town of Havana.
---
The bulk of the property is zoned commercial (about 34 acres), which means the property has many potential uses other than just a retreat, for example, restaurant complex, retail stores, rehabilitation center.
---
The property is listed on the National Register of Historic Places and dates to the mid-1820s which Dr. Malcom Nicholson bought 4,400 acres and built his plantation house on the site.  The Nicholson family lived in the house from the 1820s until the 1970s when the last Nicholson living in the house died.  In the 1980s it was bought by Paul Nicholson (great great grandson of Malcolm Nicolson) and made into the famous Nicholson Farmhouse Restaurant.  The restaurant was so popular that Paul kept expanding by bringing in more historic buildings, including a large honky tonk building, two Victorian houses, and a former gas station/country store.  With the original smokehouse building, a large storage building, and a worker's cottage (doublewide mobiles home), the number of buildings on the property comes to 8 with over 14,000 square feet of heated space and over 21,000 square feet under roof.
---
Lynn Badger bought the property in 2007, and has spent the last few years building a retreat with 9 upscale boutique guest rooms.  Since 2015 it has been open for guests for overnight stays and events, many of which are weddings.  The retreat provides a unique country setting for weddings in which the ceremony can be held in either the pergola or the gazebo, the reception and rehearsal dinner in Shady Rest, the 3,300 square foot hall that can seat at least 175 at tables or 250 not at tables, with guests staying overnight in the 9 guest rooms in the Salem House, the Nicholson House, the Smokehouse, and Patrick's Store.
---
Over 14,000 square feet of heated space and over 21,000 square feet under roof in 8 buildings
Over 47 acres with about 34 acres zoned commercial (the rest have rural residential zoning)
Just 16 miles from Interstate 10 and Tallahassee, Florida (Florida's capital)
Listed on the National Register of Historic Places
Grounds are landscaped and include a large spring, ravine, hiking trails, and a 4-acre dog park and three ponds.
Exceptionally nice Owner's House (c. 1840, completely renovated in 2010, 2,796 sf cooled/heated) available for an additional price.  Owner's House is adjacent to White Dog Plantation and to a Caretaker's Cottage.
Three rental houses on 8+ adjacent acres are available for an additional price.
---
 Buildings included in the sale:
1.  Nicholson House.  Circa 1828.  The original plantation house.  Unique architecture (arched dogtrot, brick insulation).  2334 square feet.  Main part of house not currently in use, original kitchen and enclosed porch now used as Orange Grove room and Sea Oats room.      
---
 2.  Shady Rest.  Circa 1927.  Originally an infamous honky tonk.  Moved to the property.  Currently used as a reception hall/events center.  3,279 square feet heated; 6,795 square feet under roof.       
---
 3.  Salem House.  Circa 1880.  Victorian farmhouse moved to property.  Covered porches around three sides of building.    Now used as 4 boutique guest rooms, each with an Old Florida theme:  Cabbage Palm, Heart Pine, Spanish Moss, Bald Cypress.  1,860 square feet heated, 3,196 square feet under roof.           
---
 4.  Patrick's Store.  Built 1916.  Formerly a post office for Overstreet, Florida, as well as a gas station and country store.  Currently used as a boutique guess room downstairs and guest room upstairs.  1,320 square feet heated space and 1,464 square feet under roof.       
---
 5.  Smokehouse.  Original 1820's smokehouse now converted to a boutique guest cottage with front and back porches.  420 square feet heated space, 924 square feet under roof.        
---
 6.  Littman House.  Built in 1890 and moved to the property.  Large (1,892 sf heated space and 2,712 under roof) country Victorian house with wrap-around porches.  Not currently being used, but could be 4 additional guest rooms, additional meeting rooms, a rental house, or other uses.
---
---
 7.  Esther's Beauty Salon.  This 1,424 heated space building was built on the property for meat storage when the place was a restaurant.  It is currently in use for general storage, or could but could be two additional guest rooms, or the office for the property as well as storage.
---
---
8.  Caretaker's Cottage. Remodeled doublewide mobile home near the entrance to the plantation (1,669 sf).
---
 Available Buildings Not Included in Sale Price (all are adjacent to White Dog Plantation):1.  Owner's House with Caretaker Cottage.  Gorgeous c. 1845 Greek Revival house moved adjacent to the property in 2010 and completely remodeled (new roof, new HVAC, new plumbing, new electrical, new additional with two bedrooms, 2 bathrooms, a laundry room and a breakfast room).  2,796 square feet of heated space (3,116 square feet including back and front porches).  Main house has two parlors, a bedroom, a kitchen, and a huge hallway currently used as a formal dining room.  Caretaker Cottage is a remodeled doublewide mobile home with 1,152 square feet.  Home and cottage are on 2.87 acres.  Price:  $350,000.     2.  SOLD 1920s Farmhouse.  Remodeled farmhouse (1,923 sf) with high ceilings and new metal roof on 2.77 acres.      3.  Modern House (1,701 sf) on 1.87 acres with an additional 1.00 acre lot next door.  Price:  $159,000.     4. SOLD Quaint House.  Remodeled unusual house (1,367 sf) on 2.27 acres.  Price:  $125,000.     Outdoor Photo Gallery:           
Customers reviews
What do people say?
Stephen was able to find me a home that appraised for well over our contract price.  He helped me find a lender, scheduled all the inspections and survey.  He broke down the closing documents and met me at the house the day of close for our final walk through.  I can't recommend him enough!
Lourdes Dos Santos
Pro Players Realty helped me prepare my home for sale, with low cost ideas that really made the place look good. Their listing special saved me over $2,000.00! John's marketing system got the home seen by many buyers. I think most real-estate companies are not as complete as the Pro Players home selling system. Thank you Pro Players!
David Sapp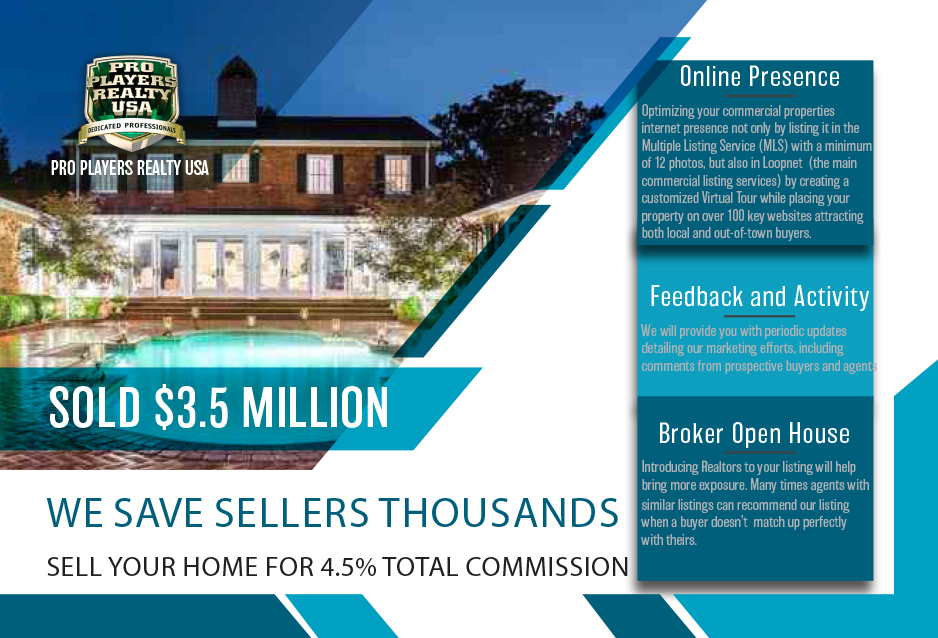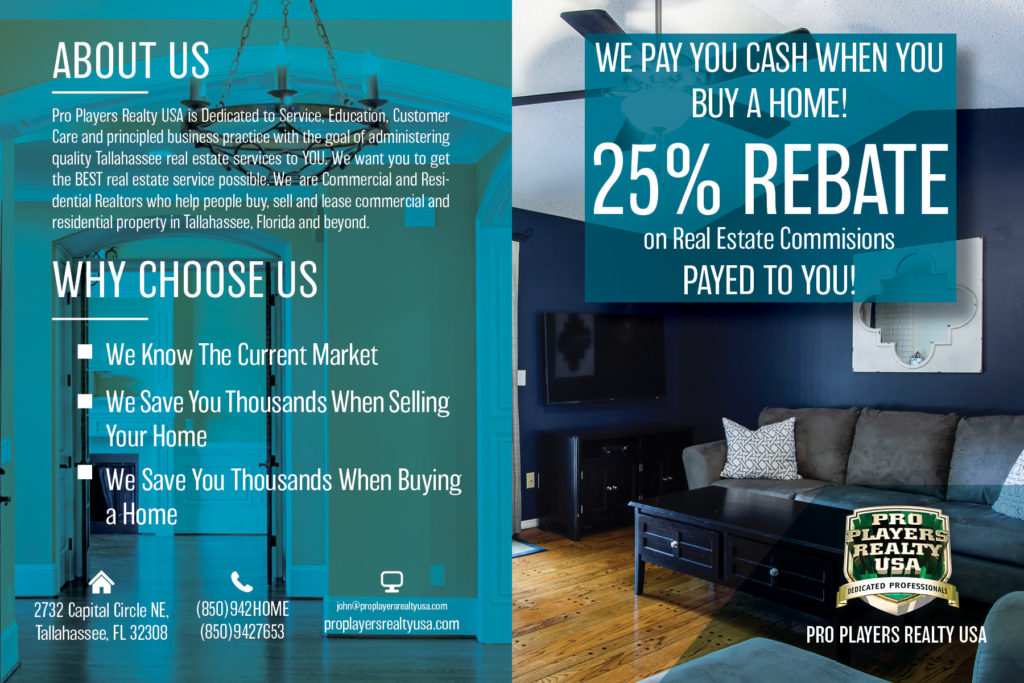 Previous
Next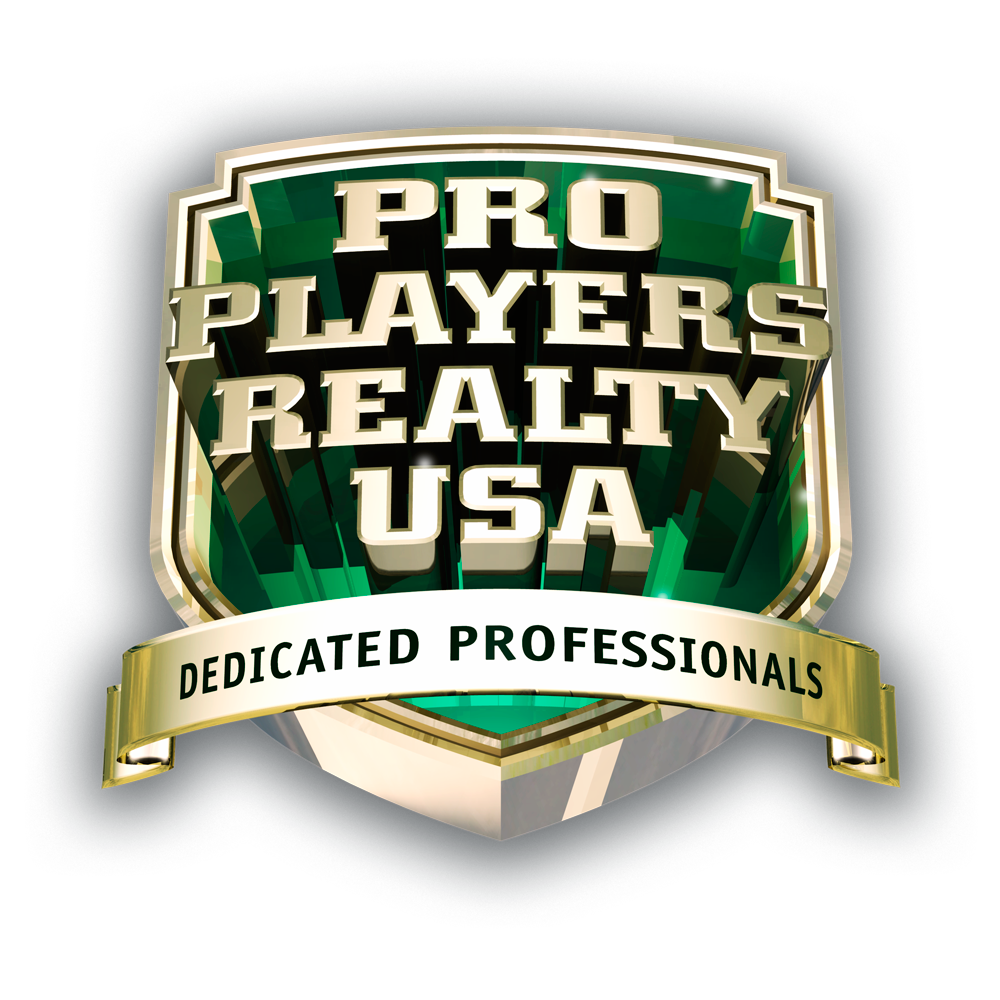 Call Us Today with Any Questions