Seller's Guide
Real estate marketing involves so much more than a sign in the yard or a web posting. Successful brokers and agents use a variety of methods to attract and qualify prospects, including the latest Internet and communication advances.
Our Agents will help you create a marketing plan that will make it easier to sell your home at the best price possible in the shortest amount of time.
we get you ready for the big show(ing)
Creating a Winning Game Plan
Our Agents will help you create a marketing plan that will make it easier to sell your home at the best price possible in the shortest amount of time.

Keep Your Lawn Green

Get your lawn in shape. A patchy lawn takes away from the home's overall appearance. Your local hardware store has supplies to re-seed those unhealthy areas.
Clean, organize, and neutralize your space

Unclutter your house to make it look bigger and cleaner. Buyers need to be able to envision their own belongings in the home; so, avoid using bright colors and too many personal effects.
Update kitchen appliances

The kitchen is often the room that buyers gravitate towards first, and an updated kitchen can help sell your home. You don't have to remodel your kitchen to give it a new look. Updating your appliances to the current standard and replacing cabinet doors and hardware can make a big impact at a relatively low cost
Store and organize:

Ample storage space is a plus, especially when it comes to garages and closets. Efficient closet structures can help keep your clothes organized and can save space.
Build a fence

If you're trying to sell a house, the appearance of a fence adds value to the home overall. Buyers with children or pets will appreciate the privacy and security of an enclosed backyard.
Add insulation to save energy

The most inexpensive way to increase your home's energy is to add insulation, which can reduce heating and cooling costs by more than 25%
Polish off the basement

Rather than adding an additional room, it is more cost-efficient to remodel your basement. This adds value and usable space.
Repair the gutters

Ensuring that your gutter is clean is crucial in protecting your home against water damage.
Light up the outside

An easy and inexpensive way to increase your home's outdoor space is to add lighting. It makes it more appealing and safer.
Update bathroom fixtures

A little change can go a long way when it comes to the look of your bathroom. Updating simple fixtures such as your sink and faucet can give any outdated bathroom style
Ten tips that will add value to your home and increase your chances of a successful sale.
Adding Value to your Home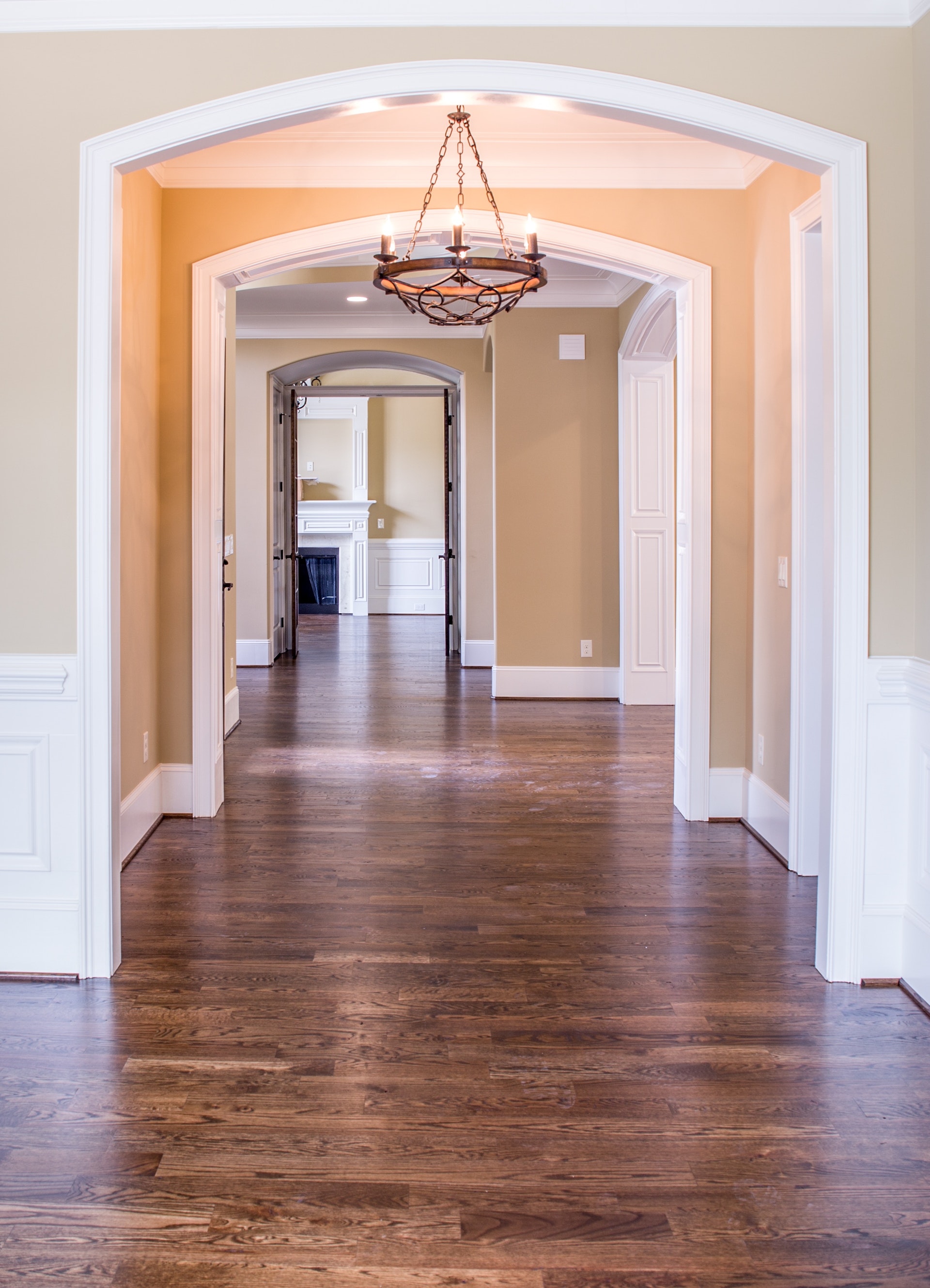 Setting the right price for your home is key to the home selling process.
Setting the Price

Learn how to study market trends and set the right price for your home.

A key part of your marketing plan is setting the list price. Quite simply, if a home is priced too low, you miss out on potential profit. If a home is priced too high, qualified buyers will look elsewhere.
To determine the best asking price, review the prices of recently sold, comparable homes in the area; evaluate the competition, and study marketplace trends. PRO PLAYERS REALTY USA ® Sales Professionals have ready access to this information, and can provide the big picture to help you determine the right asking price.
It is also helpful to discuss with your agent other terms and conditions that can be included in the sale of the home to make it more attractive to potential buyers. For example, an owner can offer to pay points or complete a major repair – such as a new roof – to make the deal more appealing to a qualified buyer. A home warranty is another useful marketing tool, providing protection if an appliance or other covered item fails after closing. Home warranties are a relatively inexpensive way for a seller to add value to a property.
Other factors to consider:
Real estate is local. Your PRO PLAYERS REALTY USA® Agent can explain current market factors in your community, including what's selling, what isn't selling, and why. This information is critical to setting an optimal price and terms.
If your house is located in a desirable area you will be able to get a higher price than you can for the same house in a less desirable area.
If a house has amenities that are currently popular in the marketplace, it will bring a higher price. Your PRO PLAYERS REALTY USA Agent can help identify top trends.
A house that has been better maintained and "shows" better will always sell for more than one that has had deferred (neglected) maintenance and needs work.
Buyers expect everything to work. It's an important trust factor, and worth the time and expense to make basic repairs.
Markets differ by location and time. When interest rates are low and the local job base is growing, it's great to be a seller. But when times are slack and mortgage rates are rising, homes also sell. The trick is to be realistic, to get as much as market conditions will allow.
TIP: A formal written appraisal can be useful if your property is unique, or there hasn't been much activity in your area recently. It's also helpful when co-owners disagree about price, or there is any other circumstance that makes it difficult to put a market value on your home.
This section provides home showing tips that can help boost a home's curb appeal and create a lasting first impression. Potential buyers will feel "at home" – and more likely to buy – as soon as they walk through the door.

You want potential buyers to feel at home from the minute they walk up the driveway. Give them a canvas to fill. It's showtime!
Start with a good cleaning, eliminate clutter, put away the knickknacks and add fresh coats of a neutral-colored paint to brighten rooms. Oh, and tidy up the yard. Your PRO PLAYERS REALTY USA® Real Estate Agent can give you all sorts of tips to help boost your home's curb appeal and impress potential buyers once they're inside. Here are a few basics:
If the weather permits, open the windows (if there is too much noise outside, close them). If it's cold enough to wear a sweater to stay warm, turn on the heat. You want the temperature inside to be comfortable and to give the buyer more of a reason to linger, especially on hot or cold days!
Light a fire in the fireplace, have chocolate chip cookies baking in the oven, or use lightly scented aromatherapy – such as lavender – to set the scene for a tranquil home.
Open all the window coverings to let in light. If a particular window overlooks undesirable scenery or obstructed views, keep the blinds partially closed.
Turn on every light in the house, including appliance lights and closet lights. Brighten dark rooms with few windows by placing spotlights on the floor behind furniture.
Play soft background music.
Move your cars to an alternate location, and allow your real estate agent to conduct the tour: potential buyers usually feel more comfortable – and less pressured – when the owners are not present.
TIP: One way to make a home more attractive is to purchase a Home Protection Plan. This insurance protects you, the seller, from paying repair or replacement costs of major items during the listing period. It also protects the buyer during their first year of homeownership.
Staging your home is an important part of the sales process
Showing Your Home

Much of an agent's work is quiet, behind the scenes –
and important.
Create a Marketing Plan

Promoting your home involves several outreach efforts, including scheduling, marketing and hosting open houses, following up with open house visitors, having conversations with ad respondents, and posting photos and virtual tours on the web.

Being your guide and confidant is part of the process as well. Selling can entail a variety of marketing strategies, and your agent will develop a plan especially for your home, which will help set it apart in your local marketplace and attract buyers. Once listed, it's likely that the home will be quickly entered into the local Multiple Listing Service (MLS), displayed on ProPlayersRealtyUSA.com and distributed to over 500 national and local real estate websites, where most buyers begin their search for a new home. TIP: A marketing plan will help sell a home at the best price possible in the shortest amount of time. Find out how a PRO PLAYERS REALTY USA® Agent can help.
We are about to drive-in the winning run
The Sale Process and Transactional details
Once you negotiate and settle on a price, the buyer arranges for financing and a home inspection. This section will help you understand these important steps.
Need help creating a plan? Message us below
Successful real estate negotiation is more than a matter of luck, innate talent or charm.
Negotiating the Real Estate Deal

The following tips will help you to make a successful deal

Successful negotiating encompasses the acquired ability to use certain skills and techniques to bring about coveted win-win results. Your PRO PLAYERS REALTY USA® Agent can help you stay focused, objective, and not let your emotions rule. Start with a thoroughly researched, fair price. Respect the other side's priorities. For example, a buyer with an urgent move-in date might be willing to pay a higher portion of the transaction costs or forgo some major repairs. Or, they may prefer to push out the closing date, in order to be more confident that there will be no unanticipated additional expenses. In any case, be prepared to compromise: "win-win" doesn't mean both the buyer and the seller will get everything they want. It means both sides will win some and give some TIP: Become familiar with a typical real estate purchase and sale contract in advance of any negotiation.
Seller or owner financing is a technique in which the seller of a home takes on the role of a lender in a home sale

Usually sellers do this when a buyer has difficulty qualifying for a conventional loan or meeting the purchase price. Seller financing differs from a traditional loan because the seller does not give the buyer cash to complete the purchase, as does a lender. Instead, it involves extending a credit against the purchase price of the home. The necessary paperwork is prepared by the title or escrow company, after the terms are worked out between the buyer and seller. If you are a seller considering such an arrangement, it is critical to thoroughly evaluate the credit-worthiness of the buyer. It is important to consult with legal counsel and your accountant regarding the potential consequences of this type of arrangement. You can also contact the Internal Revenue Service for a copy of its Publication 537, "Installment Sales." Order by calling (800) TAX-FORM or visit www.irs.gov/formspubs. Seller financing offers tax breaks for sellers and alternative financing for buyers who can't qualify for conventional loans. If you are a seller, the risks you face are the same as those facing any lender: Is the borrower a good credit risk? Will the property hold enough value over time to allow for the repayment of all loans made against it? You should run a full credit check on the borrower, require hazard insurance on the property and include a due-on-sale clause. There also are financing, disclosure and repayment-term requirements that need to be met. Again, it is wise to consult an attorney when considering this type of transaction. TIP: The interest rate on an owner-carried loan is negotiable, but is influenced by current Treasury Bill and Certificate of Deposit Rates.
If a seller helps to finance a real estate transaction, it is called seller financing.
Seller Financing can help achieve a sale

Many mortgage companies insist on a home inspection report before agreeing to a mortgage.
The Home Inspection is very important
A home inspection is a thorough visual examination of the home and property

A pre-sale inspection enables you to address problems before you even put the house on the market. It also removes any questions about the condition of your home for you and a potential homebuyer, improving the speed, price and likelihood of a sale. The inspection process usually takes two to three hours, during which time the house is examined from the ground up. It includes observation and, when appropriate, operation of the plumbing, heating, air conditioning, electrical, and appliance systems, as well as structural components, such as the roof, foundation, basement, exterior and interior walls, chimney, doors and windows. Some home sellers elect not to correct every defect found in the inspection report. Instead, they acknowledge the defects to buyers and explain that the asking price has been adjusted to reflect the estimated cost of repairs. Such candor tends to shorten negotiation time, because buyers have fewer objections. In addition to facilitating the sale of a home, an inspection helps the homeowner comply with full-disclosure real estate laws, governed by state laws. By focusing on the condition of your property, you are less likely to overlook a defect or material fact for which you could later be held liable. A thorough home inspection covers more than 1,000 items, everything from the foundation to roof and takes two to three hours depending on the size of the property. The report should reflect the condition of about 400 items. TIP: Home inspections are for buyers; appraisals are for lenders. Lenders require appraisals on properties prior to loan approval to ensure that the mortgage loan amount is not more than the value of the property.
Real estate closing is a process that concludes with the transaction that transfers ownership of the home.
Closing and Beyond We are there for you always

Closing can also be referred to as settlement or escrow

Local area and state laws can vary, which is why enlisting the assistance of a PRO PLAYERS REALTY USA® Agent is sound advice. In general, the closing process begins with the acceptance of an offer. Prior to closing, all conditions of sale (also known as contingencies) must be met. The most common – and obvious! – is the buyer's ability to secure a new mortgage. A title company is usually hired to conduct a search for any recorded documents that affect the deed to the property. Examples include easements, liens, tax assessments, covenants, conditions and restrictions, and homeowner association bylaws. The buyer and lender must approve the preliminary title report prior to closing. Once the conditions of sale have been met and the preliminary title report has been approved, all parties will agree to sign closing documents. The preliminary title report then becomes the final title report, on which any applicable title insurance is based. After the documents have been signed, notarized copies will be forwarded to the lender, funds will be released, and the sale will be recorded at the local recorder's office. TIP: Closing is also the time when "adjustments" will be made. For instance, suppose you've pre-paid taxes four months in advance. At closing, you will be compensated by the buyer for the prepayment.
Need to find out the value of your home?
We look at several sources to determine home valuation.
Relocation Services
Finding and moving into a home is often stressful, especially when relocating to a new city. Pro Players Realty USA relocation services will help your valued employee, and their family, find a perfect home and transition effortlessly.

Moving? Watch more area videos around USA and Canada


Ready to sell your property? Message us below