National Director of Sales at Pro Players Realty USA®
Generous Bonus Programs and state sales income
Income potential from state sales,ongoing revenues,strategic alliances.
Global expansion income potential and partnerships.
Unique business model that can create multiple revenue streams for Investors, agents and broker/owners
Lifetime Residual Income available at every level in the company.
92 Billion dollar and rising industry in USA.
Our business model has grown in Florida and Texas
Systems for greater added value and efficiency to investors, in agents and broker/owners.
We want to be the most beneficial company for agents and broker owners in the industry, with powerful incentives for each member to grow the organization.
Economically feasible for brokers and state developers, allowing them to diversify and build a business they can maintain with ongoing income streams.Agents really like the advantages.
Celebrity Owners will make us "The company of choice, networking with the right people."
National Sales Executive Director Job Purpose: Sell State Territory License Agreements through networking and implementing sales plans; creating and supervising a sales team.
Job Duties:
Determines annual unit and gross-profit plans by implementing marketing strategies; analyzing trends and results.
Establishes sales objectives by forecasting and developing annual sales quotas for regions and territories; projecting expected sales volume and profit for existing and new regions.
Implements national sales programs by developing region field sales action plans.
Maintains sales volume, attracting area celebrities and investors, and selling price by keeping current with supply and demand, changing trends, economic indicators, and competitors.
Establishes and adjusts selling prices by monitoring costs, competition, and supply and demand.
Completes national sales operational requirements by scheduling and assigning employees; following up on work results.
Maintains national sales staff by recruiting, selecting, orienting, and training employees.
Maintains national sales staff job results by counseling and disciplining employees; planning, monitoring, and appraising job results.
Maintains professional and technical knowledge by attending educational workshops; reviewing professional publications; establishing personal networks; participating in professional societies.
Contributes to team effort by accomplishing related results as needed.
Skills/Qualifications: Meeting Sales Goals, Negotiation, Selling to Customer Needs, Motivation for Sales, Sales Planning, Building Relationships, Coaching, Managing Processes, Market Knowledge, Developing Budgets, Staffing. The board will work closely with the successful candidate, to assist and perform the more tedious tasks.
Pro Players Realty USA is the Brand with the Great Value
NFL, NBA and MLB owners and players are invited to be part of our organization.
Our systems will revolutionize real estate brokerage practices in North America. We will create lifetime brand loyalty from our agents, at the same time incentivizing them to recruit agents to our company.
Our business is designed for rapid, sustainable growth.
We want to be the most beneficial company for agents and broker owners in the industry, with powerful incentives for each member to grow the organization.
Call John, I look forward to building together.
"We are Dedicated Professionals"
Best Regards,
John D Stehmeyer CEO
PRO PLAYERS REALTY USA
2732 Capital Circle Northeast
Tallahassee, Florida 32308
[email protected]
Skype ProPlayersRealtyUSA.John
850-942-SOLD (7653)
Develop your own Pro Players USA State region for Lifetime income Watch This: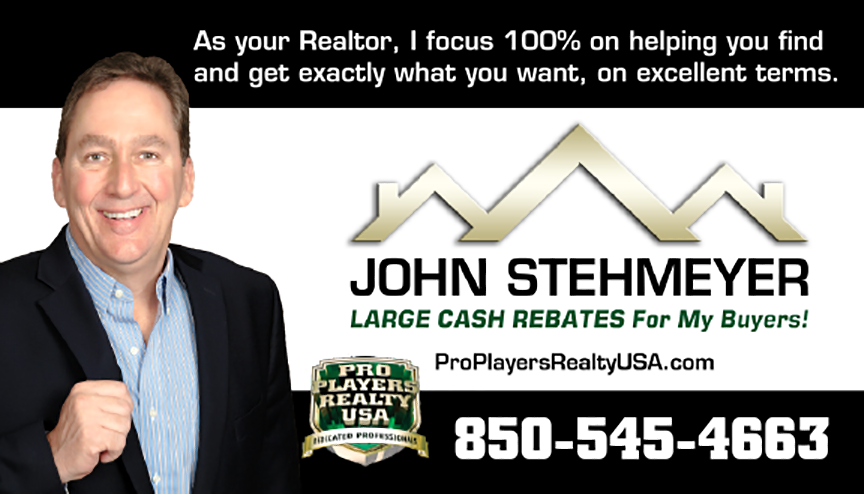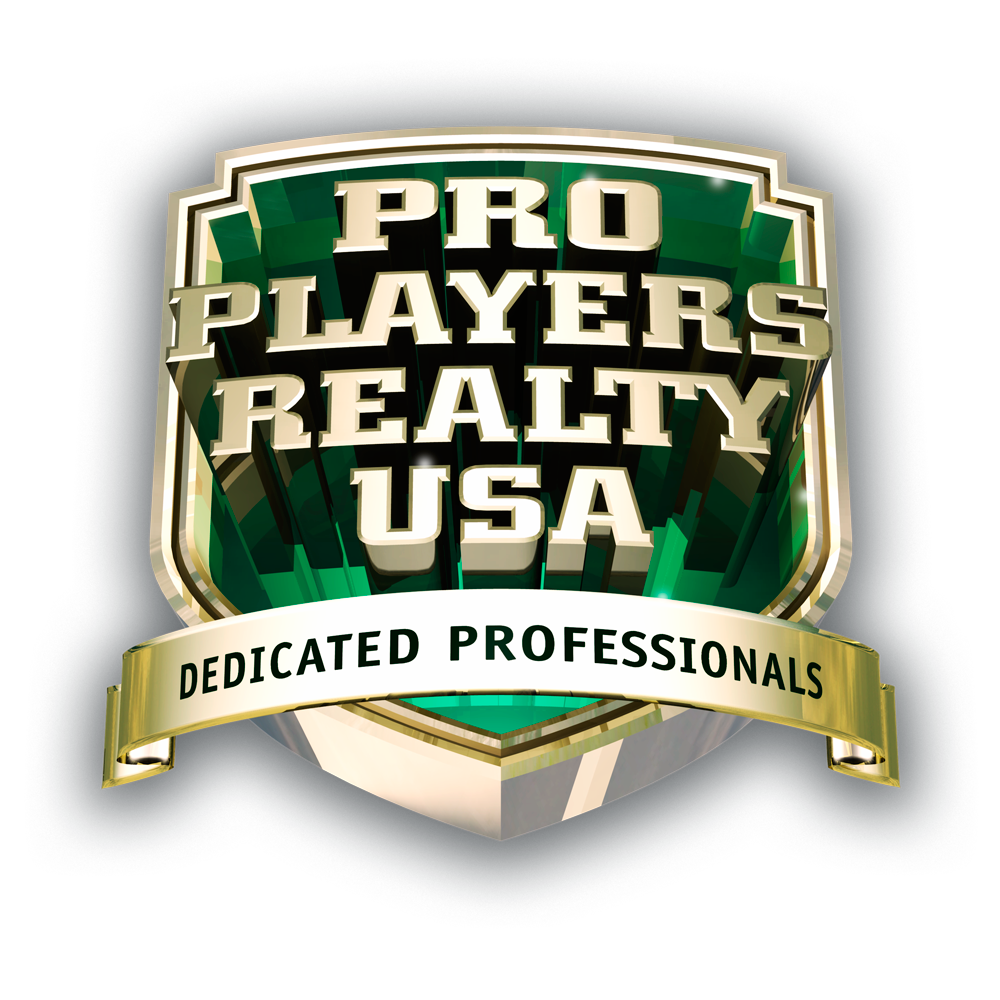 Call Us Today with Any Questions