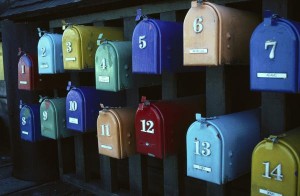 Home Rental Steps
1.Pick up current rental list (or view them on this web-site)
2. Drive by the property to make sure you like the unit, neighborhood, etc.
3. Call to make a showing appointment.
4. Fill out application
5. Wait for approval
6. Sign lease & pay security deposit
7. Pay Rent FIRST then…..Move in!
Questions? Call us at 850.942.7653
Rental eligibility is based upon verification of identity, employment history, qualifying income, rental history and credit history.
A completed application and application fee for all persons 18 years of age and older who will be residing in the unit. Our application fee is $40 per person, if, as in the case with many student rentals due to the lack of employment or rental history, there is a parent cosigner, then a nonrefundable $40 application fee will be do for each and every cosigner. The non-refundable fee is required of each applicant before the application will be processed. The fee covers the cost of credit checks, eviction & criminal reports, staff time, phone/fax charges and tenant screening services which includes checking public civil and criminal records.
Other Requirements:
*Valid Picture ID (Drivers License, resident alien card, Passport) NOTE: We cannot start processing the application until we receive a copy of each applicant's ID!
*Employment verification by employer and pay stubs or W2.
*Verifiable income must be 3 times the amount of the rent or a different income threshold determined by the property owner, our recommendation is 3 times, but you may require more or less.
*No conviction for any crime that involved any offense against property, persons, government officials, or that involved firearms, illegal drugs, criminal street gang activity or sex crimes.
*No evictions or utilities that have gone to collection.
*Signatures of all applicants on all required areas of each page. Without written in changes or crossed out clauses. Our paperwork has been vetted by multiple attorneys who are members of the Bar and in good standing.
Credit reports remain the sole property of PPRUSA , Inc.
Any false information submitted on an application will be cause for automatic denial or subsequent eviction.
If approved, the application is good for all the properties we offer for six (12) months. The full security deposit is required at the time of signing if accepted. We will not allow tenants to make partial security deposits for any period of time. Tenants who cannot afford security deposits can be a red flag for future financial difficulties.
We do not accept Section 8.
To download our Application, Click Here
 Contact Us: 850.942.7653