Nancy Foley

If you're selling a home, a good real-estate agent will help you set the right price, market the home professionally, qualify the buyers and expertly negotiate and finalize the deal. Any real estate agent can get your home sold. The trick is finding someone who will sell your home fast and at the best price.What makes us different from the other agents out there? Nancy's slogan is 'Move in the Right direction'. We say this because we want our clients to feel comfortable knowing they are in good hands during one of the most important transitions in their lives.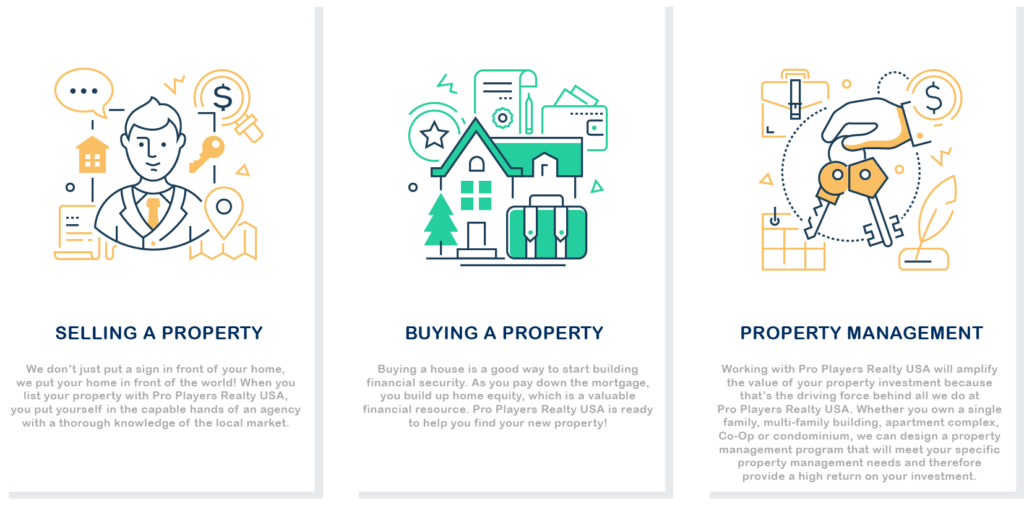 Customer Reviews
We want you to get the BEST real estate service possible. We are Commercial and Residential Realtors who help people buy, sell and lease commercial and residential property in Tallahassee, Florida and beyond. We are Dedicated to your success and spend extra time from the start to the finish on your behalf. We are a very personalized company and work largely by referral from satisfied people.
David Sapp
"Pro Players Realty helped me prepare my home for sale, with low cost ideas that really made the place look good. Their listing special saved me over $2,000.00! John's marketing system got the home seen by many buyers. I think most real-estate companies are not as complete as the Pro Players home selling system. Thank you Pro Players!"
Jimmy Davis
"John and his group are GREAT to work with. TRUE PASSION"
Dawn Darnell
"John Stehmeyer went above and beyond to help us find the perfect home. I found him by accident online and from the first time we talked, I knew he was the realtor for us. He was always available when I needed him and always responded to my emails or texts in a timely manner. He sent listings everyday and was available when I wanted to view them. I even received a cash rebate after my closing. I would highly recommend John to anyone. He is also very friendly and easy to talk to. He also recommended other people's services and I have been very satisfied with them all. Thank you John for your dedicated hard work! You made buying a home an exciting experience."
Any Questions?